November 2014
In this newsletter....
Annual "Canine Whine and Dine Thanksgiving Sampling" Event-This Saturday, Nov. 22, 10am-4pm
"Meet the Artist"-Dale Dampman-This Saturday, Nov. 22, 11am-3pm
"Meet the Baker"-Elaine Cury-This Saturday, Nov. 22, 11am-3pm
"Meet a Rescue Group"-"Mostly Muttz Rescue-This Saturday, Nov. 22, 11am-3pm
"Holiday Training Tips" from Pat, Training Manager, DIF K9 Training
Listen.Learn.Speak. Tell Your Story on "Dog is Family" BCTV Program sponsored by Godfrey's
Pooch Smooch Holiday Photo Shoot-Evening Appointments Available
So Much to be Thankful For
Thanksgiving is just days away. Can you believe it? It's time to slow down, if only just a little, to reflect on all that is good around us. Sometimes that gets tough, with personal setbacks, illnesses, and economic worries both personal and more global. This Thanksgiving holiday gives us a chance to take a moment or two to remind ourselves of what is most important to us and what we truly cherish and are grateful for.
If you could ask my goldens, Lake and Charlie, what they are grateful for, I think their list would be endless and it really doesn't change from year to year. Oh, they'd tell you the obvious things like off-leash play time with their good friends, a walk, a car ride, a tasty treat that magically appears on the floor after being dropped or one Mom made special just for them, a day trip with family, a sunny day, a snowy day, any day at home or out and about with Mom and Dad. They'd list so many simple everyday things, probably most so seemingly insignificant that we humans wouldn't even notice or appreciate. But our amazing dogs live in the moment, and bottom line, they are simply happy and content to BE WITH US. They practice "mindfulness" and I strive for that each and every day.
Wishing you and yours contentment and peace, being with those you care about for Thanksgiving. No need to do anything extra special, spend any money or buy anything; JUST BE in the moment with those you love.
And from me to you, thank you from the bottom of my heart for your time, your friendship, your precious dogs, and your business this year. Thankfully, it's been another year of growth for Godfrey's, despite these trying and challenging economic times.
We've got a great activities lined up here this Saturday. Nov. 22. We hope you take some time to read all about them and come out and join us! It's not too early to shop for the holidays!
Happy Thanksgiving and Hugs to your Pups,
Barb, Pat and the Staff at Godfrey's
P.S.- Save this date! Sat., Dec. 6: Santa Paws makes his first official appearance at Godfrey's for our Howliday Open House!
"Let's Give Thanks" Canine Thanksgiving
Whine and Dine Sampler
Saturday, Nov. 22, 2013, 10am-4pm
Free and Open to the Public
Donation to Mostly Muttz Rescue very much appreciated. See what they need!
Please join us for a day to celebrate the upcoming Thanksgiving holiday with our customers…
We give thanks for you and for all of the dogs in our world...
Where would we be without them?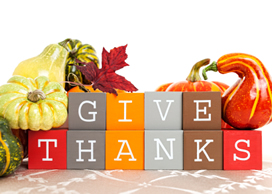 We'll be serving up a sampler platter for all canines! Think turkey, cranberry, pumpkin, and apples, all from the superior quality canine nutrition foods and treats we carry. Learn about ways to add whole foods to your dog's diet to add variety and extra nutrients. And your dog is going to love you for this: Take 10% off any item you purchase that day that is an item we served up in the platter!
Samplers are free; all we ask is that you consider bringing (1) item from the "Wish List" of the local rescue "Mostly Muttz." So many homeless dogs and cats will not be enjoying Thanksgiving in a home of their very own. Let's help!


"Meet the Artist" – Dale Dampman
He'll be working on a piece of artwork right here in our shop!
His whimsical canine portraits hang in our foyer.
Discount offered on any piece ordered on this day.
He'll have your piece completed before Christmas.
What a wonderful gift!
"Meet the Baker" – Elaine Cury
from Cleve's Superior Organic Dog Biscuits
Elaine will have yummy samples here for your dog to try!
And yes, we sell her biscuits.
Meet the Rescue Group "Mostly Muttz"
Get to know this local foster-based rescue organization.
Volunteers will be here with (5) dogs up for adoption!
Here are the items on their "Wish List:"
Puppy Food, Leashes and Collars (sets would be great), Gift cards (generic cards like amazon.com, pet stores, etc.),nylabones, treats, paper towels, puppy pads, dewormer, all natural flea and tick products like Alzoo.
"Holiday Training Tips" from DIF K9 Training

Thanksgiving is a great time to give thanks to our loved ones including our dog(s). It is, however, a very stressful time for your dog. If you are having dinner at home with company invited, it's very unsettling to have "strange" people and children invading his/her space. If traveling to another location with your dog, the new environment is unnerving as well. Please don't "anthropomorphize" your dog, which means imagine the dog's behavior from a human perspective. Dogs do not understand the concept of Thanksgiving. They do understand that there are lots of people, great smells, lots of activity, and lots of opportunity for inappropriate behavior. Please think of the holidays from your dog's point of view. Prepare their own feast of stuffed kongs, bones and toys for them to enjoy by themselves away from the turmoil. Your dog will love you for it! - Pat Emmett, KPA CTP
Looking for Your Stories! Join Us!
BCTV Program - Berks Community Television
"Dog is Family"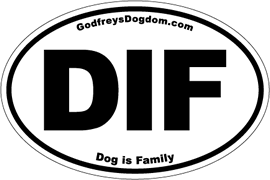 We talk about all kinds of topics in the shop and we listen and learn about your dogs and the things they do. We read, research and we share what we learn. We believe that dogs are truly members of the family and there's so much to explore and communicate with you in "doing better" for them. What better way to share it all than by hosting a show on local television, and that's just what we're dong!
Tune in on the second Thursday of each month at 7:30pm-8pm on local cable channel BCTV for our live show "Dog is Family." Once the show is televised live, it is then accessible under the "Archive" section on www.bctv.org; just search "Dog is Family" in their search box. You can watch previous programs. On October's show, our guests were Dr. Christina Vittoria, DVM, who talked about dog and cat allergies and shared information that can be learned from Spectrum's SPOT allergy tests. Also on that show, Denise Lacey, Certified Dog Trainer, shared holiday training tips.
We are fortunate to have this high-caliber community TV station in our midst. The focus of the program is to build community awareness and knowledge about so many topics in dogdom, help folks get more enjoyment out of the life they live with their dog, and also to provide a way for you to share your stories and challenges of living with and loving your dogs. We've been exploring nutrition, holistic care, travel, training and learning, hot trends, everyday living at home and more.
If you are a fellow business owner and are interested in helping to sponsor our show, please contact us. We will share all possible sponsorship options. We'd be delighted to have you on board!
Please contact Barb at DogisFamily@godfreysdogdom.com if you are interested in coming on the show and telling your story, whether it be how your dog changed your life, or your journey in adopting a healthier, more enriching canine lifestyle. Maybe you'll be a guest on our next show! We'll be sure that you receive a "DIF" sticker and something fun for your time.
Meanwhile, let our community around town know how you feel. Spread the word; there's is a "DIF"ference when dogs are family. At Godfrey's, we reflect that sentiment and hope you share it with us.
Wed., Dec. 3, 2013: "Holiday" Theme
by Pooch Smooch Photography
4pm-8pm (EVENING!)
Give an adorable professional photograph of your dog to your significant other or as a holiday gift or treat yourself with a memory of a lifetime!
Don't miss this opportunity to capture your special canine in a professional photograph with a holiday theme.
The sitting fee is $12. You will review all photos she takes that day and select just what's right for you. Photography events are held in the Godfrey's retail building, downstairs.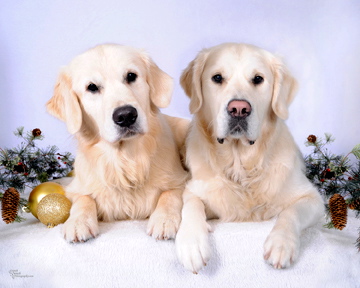 Payment is required the day of the photo shoot. You will be called when the photos are ready for your pick up at Godfrey's and they will be back to us before Christmas. Appointments are scheduled every 15 minutes. Include human family members, too! To book an appointment, call us at 610-777-5755.