AUTHOR APPEARANCE AND BOOK SIGNING - SAT., DEC. 17, 2005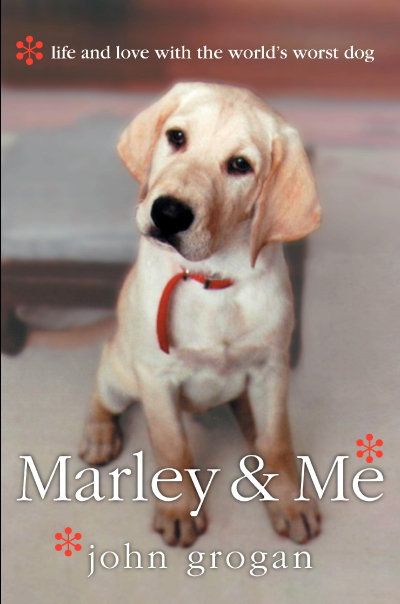 We want to thank John Grogan for coming to the shop for our book signing event on Sat., Dec. 17th. He read excerpts from his wonderful New York Times bestseller, titled "MARLEY & ME: Life and Love with the World's Worst Dog." John's wife Jenny and the rest of the family came along with John, and everyone who attended had a delightful time. This book is a real gem and is a perfect gift. You'll laugh out loud reading it and perhaps shed a tear or two; it's truly heartwarming. If you love dogs, you'll love this book! We do have copies of the book available for purchase.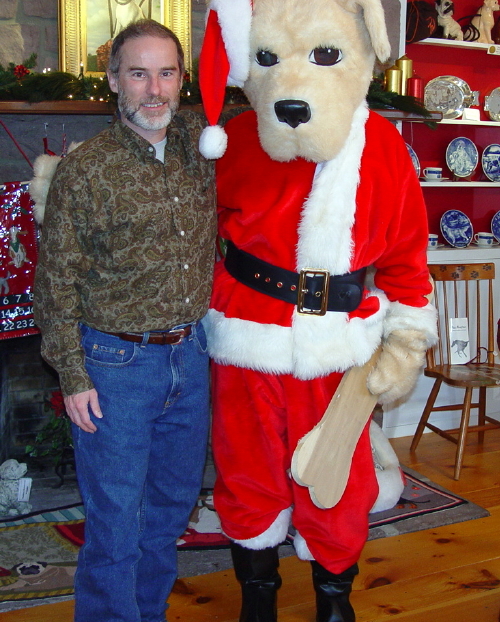 John Grogan with our loveable Godfrey's mascot in a Santa Paws disguise.
---
Home | What is dogdom? | Our Products | Our Services | Events | Our Story | Directions
Come visit our shop in the beautiful countryside of Berks County.
We're near the heart of Lancaster County and myriad antique shops,
so make a day of it! Directions to our shop.

Godfrey's
Phone: 610.777.5755
Toll Free Phone: 877-436-4366 (877-4-DOGDOM)
Fax: 610.777.5525
Email: info@godfreysdogdom.com
Address: 4267 New Holland Road, Mohnton PA 19540
Hours: Tues.-Fri. 10-6 Sat. 10-4 Sun. 11-4 Closed Mon.