For a unique, one of a kind gift, consider the purchase of a cast bronze or marble art piece by Richard Summons, local award-winning artist. Stop by the shop to see some of his pieces for sale.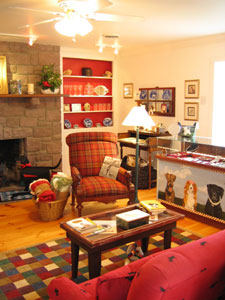 We carry many special and unique gifts that surprise and delight. From chic leashes and collars for the dogs to handcrafted dog purses for you, you'll find something to love about Godfrey's. And the best thing is that new products arrive weekly...you never know what you're going to find! And if you don't see what you're looking for, please ask.

Leisurely walk through all of the rooms in "our house": the Living Room, the Whining and Dining room, the Bedroom, the Out-N-About room and the Bathroom/Spa room…each room decorated and filled with fun and exceptional products.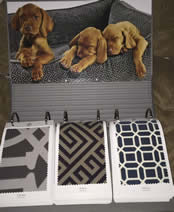 When was the last time you bought something that looked good on your dog and reflected your sense of style? Outfit your best friend in a chic collar and leash or apparel from Godfrey's.
From sweatshirts, tiles, coasters in your favorite dog breed for the humans, to leather coats, handknit sweaters, dining stations, gourmet treats, and intelli-toys for your great canines, you'll find the unique and unusual at Godfrey's. No need to travel to New York or California boutiques to find the latest and greatest products for your furry kids; we've got it all here! More about products.
Trend Setting Doggie Décor that complements your home


Dining Stations and bowls


Dog beds by Bowser
Pick from over 70 designer fabrics to match your home decor


Good looking, high quality toys that actually look good in your home!

Artwork and Handcrafted Items
Our handcrafted items are unique and one of a kind. For some of our lines, we do take custom and special orders. Just ask us!
You'll find:
Redware pottery by local artisans
Cast bronze sculptures by local juried, award-winning artist Richard Summons
Sterling Silver Breed Jewelry
Whimsical, handpainted pottery by Zeppa
Limited edition watercolors, graphite portraits, sculptures and giclees by various award-winning artists
Sandblasted glassware
Porcelain breed treat jars and tempered glass cutting boards
Unique handmade treat jars
Martingale collars
Puppy Paws 14k gold and 7-point diamond pendant
Canine Birthday Goodies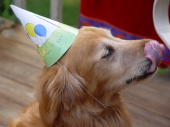 Ever celebrated your dog's birthday? Chances are you have and you will continue to do so. No need to keep it a secret any longer! Statistics indicate that over 60% of families with dogs have canine birthday celebrations of some form or another.
We've got some nice goodies to help you out..."pawty" invitations and thank you notes, large "Happy Birthday" gourmet biscuit bones, birthday cakes, "Happy Birthday" cigar biscuits, hats, candle holders and fun and fancy neckware. For that next birthday, invite some friends, both canine and human, and watch the fun happen!

Natural Products
Using natural, 100% earth-derived products makes sense to us. Let us introduce you to some of our natural shampoos, aromatherapy, and eco-friendly products for your dogs:
"Comfy Dog" oatmeal conditioning shampoo for dry, itchy skin.
"I Don't Stink So", a product to freshen places where "sleeping dogs lie"; it's formulated from lavender, lime, mint and distilled water.
"Bow-Wow Butter Balm", wonderful for soothing cracked paw pads and for relieving soreness between the toes.
"Safe Paw" ice-melter: A natural product that melts nasty winter ice on walkways and driveways and won't
irritate your dog's paw pads or upset the stomach if paws are licked.
Natural peppermint toothpaste developed for dogs
...and many, many more products!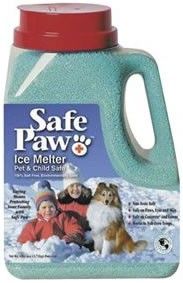 Supplements and Natural Remedies
Wellness supplements and natural products from Ark Naturals can enhance the quality of life for your dog.
NEEM Protect Shampoo and Spray are great for keeping fleas, ticks, insects and mosquitoes away from your dog. "Flea Flicker" (clever name) also helps keeps fleas off of you and your canine as does the product from Happy Tails called "Flea the Scene."
We also carry fabulous products by Herbsmith. Their five mixes are composed of the finest chinese herbs. The company was founded by a veterinarian in Wisconsin who is also uses holistic methods and products in her practice. She is a certified acupuncturist and herbalist. One product, Clear AllerQi, has been helping many of our dog customers who suffer from seasonal, environmental or food allergies. We feel great knowing that we are helping dogs stay off of prednisone! They have a great product that helps with joints, another for building immunity, one for calming an anxious dog and another to be used when recovering from an injury or trauma.
Check out the flower and herbal essences we have in our spa room by Botanical Animals. These natural products help your dog deal with various issues. The most widely used of these products in our shop is "Mellow Out," used to calm dogs dealing with anxiety in thunderstorms, during fireworks and other stressful situations.
For aid in digestion, check out OptiGest, made by InClover and Gentle Digest by Ark Naturals. OptiGest helps the body build up prebiotics and enzymes in the gut, creating the environment for beneficial bacteria to grow. Gentle Digest provide probiotics and prebiotics.
For joint health, try Connectin by InClover or Joint Rescue Remedy and Sea Mobility treats by Ark Naturals. Our customers are VERY happy with the results. They report that their dogs are running and jumping again; they truly are amazed with the results they are seeing in their dogs.
You can stop shedding, itching, scratching, dull coat, dry coat, dry skin and regrow a healthy new coat of your dreams for your canine when supplementing the diet with a high-grade oil like Laske Kronch wild salmon oil or Dr. Harvey's Health and Shine capsules. And remember to check your shampoo ingredients, too, for the use of natural, environmentally friendly ingredients.
Stop by and read about these terrific products and many, many more, all carefully selected by our owner. Start today using natural, environmentally friendly products for your dog!

All Natural Super-Premium Food and Treats
Our expertise shows in our shop selections.
Our knowledge shows in our sound advice. Our love for dogs shows, too!
Read labels – Compare Ingredients
Your dog is your companion, friend and a trusted family member. We know that you want your dog to eat well. That's why we offer only natural dog foods that provide superior nutrition – whole meat protein, whole unprocessed grains, vegetables, and fruits.
NOTE: 5/2021
The following 2 Lists, below, are currently being revised. Our new upstairs freezers now hold more for you! And yes, we still have 4 others freezers downstairs, fully stocked! Our customers, in their journey towards better health for their dogs, are embracing fresh foods, raw and slightly cooked. When you know better, you feed better!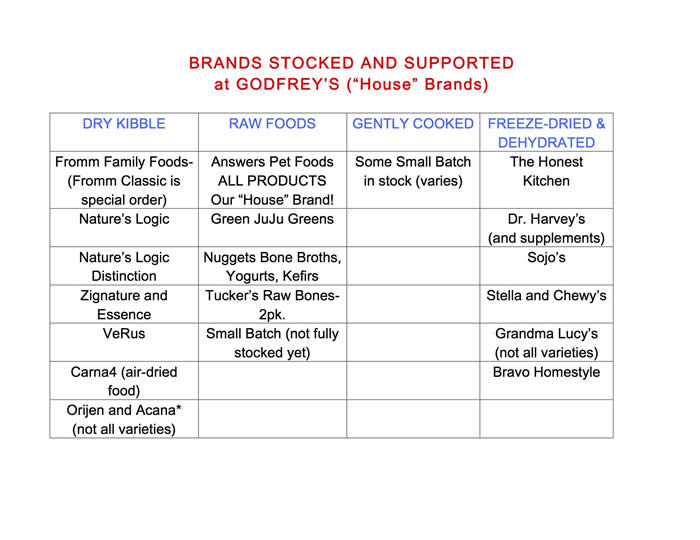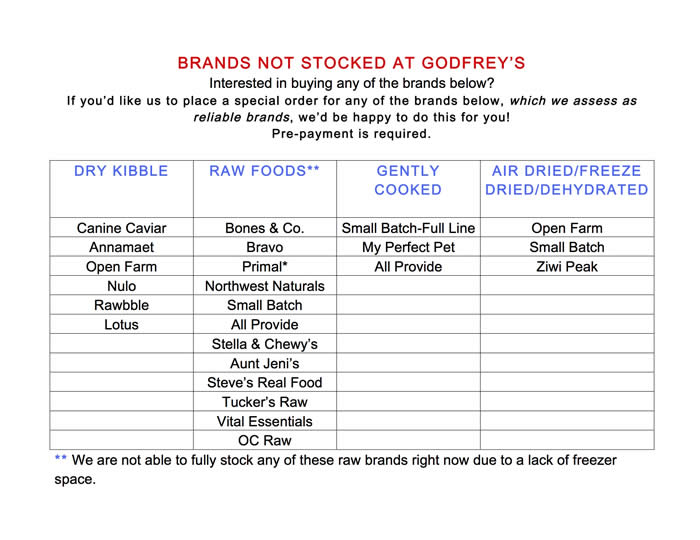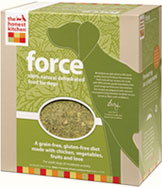 We read labels and compare ingredients. And the foods we select contain no artificial preservatives, colorings or flavorings, wheat, corn or soy. And, according to our customers (the dogs, of course), the foods taste great, too! As a personal commitment, we only sell food we would feed our own beloved dogs.

Keeping up with the latest news in canine health and nutrition can be challenging. At Godfrey's, we've done the research for you. We rely on trusted sources such as the University of Pennsylvania, Tufts University and information from the Whole Dog Journal to select and offer foods that meet our high standards. The nutrition lines we carry are:


Small Batch-Slightly Cooked complete and balanced foods

My Perfect Pet- Slightly Cooked complete and balanced foods

Dr. Harvey's Foods and supplements and health products

Grandma Lucy's Freeze-dried raw food and treats; limited selection of formulas. Call for availability.

Stella & Chewy's Dehydrated and raw food and treats

The Honest Kitchen Dehydrated Raw Food and Whole Food Clusters, using organic grains, hormone/antibiotic-free meats and non-GMO produce. All ingredients are guaranteed 100% Human Food Grade. Vegetarian, dehydrated mix also available.

Sojourner Farms (Sojos) - Simply add meat and water to one of their natural dog food mixes and you've got a fresh, homemade pet food in minutes. Vegetarian mix also available.

CARNA4

Fromm Family Foods-Four Star Nutritionals, Fromm Gold,Fromm Heartland

VeRUS

Zignature Dry and Canned

Nature's Logic and Distinction -Dry and Canned.

Bravo Homestyle Complete. Call for size and flavor availability. Special orders processed weekly.

Orijen and Acana Foods by Champion Pet Food; limited selection of formulas. Call for availability. Special orders processed weekly.
Raw Frozen Foods-Limited Selection in all brands - Call us at 610-777-5755 to be sure we have what you need, and if not, let us order it for you! We order regularly from the distributors for these lines.
If there is a raw food other than these listed that you are interested in, please call us and we'll be happy to work with you to bring it in!

Answers Pet Food, Fish Stock, Cow Kefir,Turkey Stock, Goat Cheeses, and Raw Goat's Milk-Fully Stocked

Small Batch

The Bones & Co

Primal, including their "Build the Bowl" additions
Other raw available as Special Orders: OC Raw, Northwest Naturlas, Steve's Real Food, Stella and Chewy, Vital Essentials, Aunt Jeni's, Bravo
Healthful, delicious treats include: Wilderness venison and beef jerkies, My Doggy™, Cloud Star treats, Bravo freeze-dried treats, Real Meat treats, Grandma Lucy's, Laske Kronsch Salmon Treats, K9 Granola Factory treats, Himalayan Chews, Antlers, Fruitables, and many, many others.
Stop by the shop, talk with us about your dog's nutritional needs, take home some free samples, then select one of our superior foods for your best friend.
Note: You'll find our foods and treats in our kitchen. Obvious, eh? We store most of our inventory downstairs on racks, so if you need larger bags than what you see on the kitchen floor, just ask us and we'll get it for you!
Cat Food
We also carry dry foods from Fromm, Orijen, and Acana and canned cat food from Weruva, Fromm Applaws pouches and Fussie Cat. Cats are part of dogdom, you know!
---
Home | What is dogdom? | Our Products | Our Services | Events | Our Story | Directions
Come visit our shop in the beautiful countryside of Berks County.
We're near the heart of Lancaster County and myriad antique shops,
so make a day of it! Directions to our shop.

Godfrey's
Phone: 610.777.5755
Toll Free Phone: 877-436-4366 (877-4-DOGDOM)
Fax: 610.777.5525
Email: info@godfreysdogdom.com
Address: 4267 New Holland Road, Mohnton PA 19540
Hours: Tues.-Fri. 10-6 Sat. 10-4 Sun. 11-4 Closed Mon.