Dog lovers and their dogs love getting together with other dog lovers, don't we?
That's why we here at Godfrey's enjoy planning fun events for you and your dog!
We love the positive energy flow, the stories, the lessons learned, laughs, the puppy kisses, hugs, and the antics of our four-legged customers.

We have a real commitment to the ultimate health and wellness of dogs, so you'll see events focused on learning more about just that. And dogs, please remember to keep your humans on a leash when visiting us. We want everyone to be safe here at Godfrey's!
Keep barking up the right tree...stay connected and get special offers..."Like Us" on Facebook!
NSA3pm!
DR. SARAH URBAN, DVM,
INTEGRATIVE VETERINARIAN at GODFREY'S
Every Wednesday in 2022, starting in February!
9:30-4PM
LOCATION:
Downstairs, in Godfrey's retail building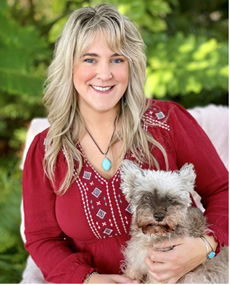 AVAILABLE APPOINTMENTS ARE AS FOLLOWS:
9:30-10:30
10:45-11:45
12-1
- BREAK-
1:30-2:30
2:45-3:45
4-5
As Dr. Urban states: She wants all clients to feel enabled and empowered in their decisions that they make for their animal companions.
Dr. Urban's business, Enabled Integrative Veterinary Services, is an integrative MOBILE veterinary practice that brings services right to your doorstep.
So this month the "doorstep" is ours!

Many of you have seen Dr. Urban for your small animal health needs at the locations where she practiced in the past. Barb and Pat started seeing her back in Jan. 2018 when she was located over an hour away, but later in 2019 they lost track of her due to her changes in her practice locations.
Integrative veterinary care offers the best in care for companion animals we share our lives with! At least, that's our opinion. But don't take our word for it; set up your own appointment with her to experience an integrative veterinary appointment with her and decide for yourself.
MORE ABOUT DR. URBAN:
She is a certified Canine Rehabilitation Practitioner (CCRP), certified in Mixed Animal Acupuncture (CVA) from the Chi Institute, and dually certified in Veterinary Spinal Manipulation Therapy (cVSMT) aka chiropractic from the Healing Oasis and Health Pioneers programs.
She is currently working on a master's program in Traditional Chinese Veterinary Medicine
(TCVM) from the Chi Institute.
She also has attended animal postural rehabilitation classes, which combine movement, dentistry, farrier work, and chiropractic. She is a member of the College of Animal Chiropractors, Inc. (CoAC).
Her special interests include canine and equine sports medicine, nutrition, applied kinesiology, and integrative cancer therapies.
She is currently seeing new patients in York, Adams, Berks, Lancaster, and other surrounding counties.
Dr. Urban resides in Gettysburg, Pa with her Coconut Retriever Lassie, her Border Collie Rex and her Quarter Horse Mare Indy.
SERVICES AND FEES
NOTE: Payment is made to Dr. Urban the day of your appointment.
Contact her practice regarding current payment methods accepted and for a complete understanding of total fees you are looking for her to provide for your dog.
FEES-NEW PATIENT
New patient- $120
New Chiropractic -$85
New Acupuncture- $85
FEES-CURRENT/PAST CLIENTS OF DR. URBAN'S
Followup/Recheck Exam $95
Recheck Chiropractic $75
Recheck Acupuncture $75
Laser Therapy $35
Laser Equipment-Weekly $100
Great for show dogs heading to agility trials, etc.
Ozone Therapy: $45 rectal, $75 fluids with Ozone
TITERS
Rabies $70
DHP $47
TESTS: Complete bloodwork, UA, 4DX ( Heartworm, Lyme, Anaplasma, E.Canis), fecal, C6, and other general wellness bloodwork as well. Lab Used: IDexx ASK DR. URBAN ABOUT RATES.





























THERA-CLEAN MICROBUBBLE BATH APPOINTMENTS
by
GLENN LESHER
9am-3pm (4 appointments offered)
Each appointment is scheduled for 1.5 hours
NOTE:
Here are the dates for 2022:
JAN. 8 FEB 19 MARCH 12 APRIL 9 MAY 14 JUNE 11 JULY 9
AUG 13 SEPT 10 OCT 8 NOV 12
LOCATION: DOWNSTAIRS IN GODFREY'S RETAIL BUILDING.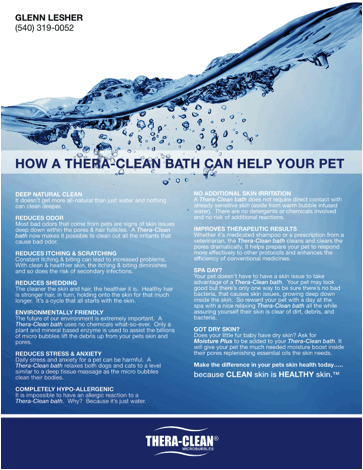 INFORMATION FROM GLENN: "Since time slots do not allow time for de-matting dogs, it is very important that dogs are free of mats. It would not be fair nor in your dogs best interest for me to wash them with mats. It would only make things worse and I will not do that to any of my 4 legged friends. Also, I prefer to blow dry your dog totally dry. This helps to make them look and feel their best. It also keeps them from getting mats. Blowing a large dog like can take over 1 hour and the bath is 20 minutes."
IF YOU HAVE ANY QUESTIONS, CALL GLENN AT 540-319-0052. THE BEST DAYS TO CALL HIM ARE FRIDAY, SATURDAY OR SUNDAY.
COST:   $40, PAYMENT VIA CHECK OR CASH.
TOWELS: Please bring your own towels. Feel free to also bring any favorite brushes or combs you might have.
Call Godfrey's-WELCOME TO DOGDOM at 610-777-5755
to make your appointment(s).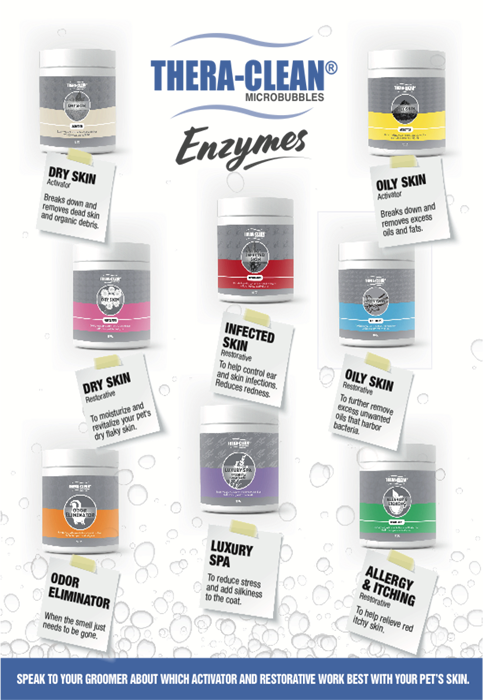 Need Dog Training? See DIFK9 Training for our Training programs.
There's something good happening in the neighborhood every week!
































Check out TV show "Dog is Family" on
local cable channel BCTV-Comcast Channel 15.
Producer and Host: Barb Emmett, Proprietor of Godfrey's-Welcome to Dogdom
This program is on the fourth Friday of every month at 12noon-1pm.
Visit "Dog is Family TV" to view all past shows.
You'll hear more about Cushings disease from a veterinarian, learn about the mobile blood bank for dogs, what you can learn about your dog from fur analysi,s and so much more!
Barb Emmett, proprietor of Godfrey's, produces and hosts the 1 hour program.
Have a topic you want us to talk about?
Want to be a guest on our show?
Email us at dogisfamily@godfreysdogdom.com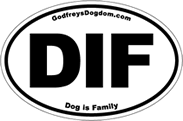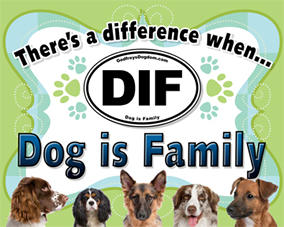 You'll see Dr. Jamie Moran, DVM, Pilots N' Paws, Kohl Harrington creator of the "Pet Fooled" Documentary, learn about the only Animal Blood Bank and it's close to us, End of Life services in your home.....and many, many more current topics and interesting people in Dogdom!
































Think Your Dog has the Right Stuff to Become a Therapy Dog?
Attend an Orientation Session and Find Out!
Next KPETS Orientation: ON HOLD at Godfrey's.
Orientations in 2022 are being held in various Lancaster County locations.
Visit https://kpets.org/orientations/ to see where you can get started!
Please call the KPETS office at 888-685-7387 to learn more about current sessions.
Next Group Evaluation (Pre-Assessment): To Be Announced
(Must have attended a KPETS Orientation Session within the last 6 months)
Have questions or want to sign up?
Email KPETS at info@kpets.org or call 888-68-KPETS (888-685-7387) or
start the enrollment process here!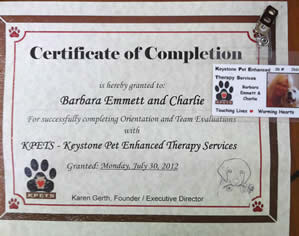 Keystone Pet Enhanced Therapy Services (KPETS), a 501C-3 organization originating in Lancaster, PA, is
expanding their volunteer canine therapy services program by bringing it to Berks County and Godfrey's is hosting them! This is a statement that defines their mission: "Promoting the Healing and Rehabilitation Benefits of the Animal/Human Bond." Sounds pretty powerful to me!
We held the first KPETS classes for Berks County here in April and May 2012. Charlie and Lake, Barb Emmett's two golden retrievers, have gone through the KPETS program and are now registered KPETS therapy dogs, so ask her about the program if you are interested.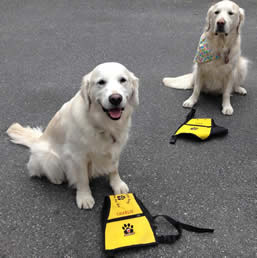 Charlie and Lake, ready for a KPETS visit!
First Step: Attend KPETS ORIENTATION session This is a "People Only" session (no dogs).
An application fee of $35 per handler is charged to cover administrative costs, including handouts and other expenses. However, after completing the registration process, this fee is applied to the current year's dues.
The orientation session is approximately three hours long and provides information about KPETS' mission, services, what the expectations are for the pet and handlers, and what to expect when you go on visits. Also provided is information about the many opportunities available and how you and your dog can get involved.
Second Step: Attend KPETS Group Evaluation session This session is to assess your dog for future therapy visits. Basic obedience is needed. Socialization, response to loud noises, interaction with strangers, rough petting, reactions to other dogs, etc. will all be assessed. Prerequisite: attendance at a KETS Orientation session. The Group Evaluation is held in our Canine Learning Center, the separate building on the left, when going up to the shop entrance.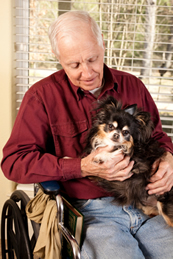 Third Step: Two separate on-site evaluations
On-site evaluations are scheduled directly with each evaluator for convenience.
This will give you some "on-the-job" training as well as allow the KPETS evaluator see how your dog handles actual real life situations. Pat Emmett, Training Manager and Certified Dog Trainer at Godfrey's, is a KPETS on-site evaluator. He can be contacted at training@difk9.com.
Their volunteer opportunities for you and your dog include:
Visiting Opportunities
Long term care facilities
Reading to Dogs Programs
Rehab – with physical, occupational, speech, cognitive therapies, etc.
Special needs children
At-risk teens
Fun doggie parties and presentations
Community outreach booths to promote animal assisted therapy
Canine Disaster Relief connections / assistance
Have questions or want to sign up? Email KPETS at info@kpets.org or call 888-68-KPETS (888-685-7387) or
start the enrollment process here!
































Canine Fitness and Core Conditioning in our Canine Gym:
Classes and private one-on-one sessions are scheduled throughout the year in our
Canine Wellness and Conditioning Center.
































"Therapy Dog" Assessment Prep/Training Class
Think your dog might have the right stuff to be a therapy dog but need to work on a few things first?
Attend this class at Godfrey's!
Start Date: Classes are running throughout the year on a regular basis. Contact Pat Emmett at training@difk9.com to sign up for this class.
Time: As needed.
Instructor: Pat Emmett, KPA Certified Instructor, KPETS Group Evaluation Leader and KPETS On-Site Evaluator
Class Description: In this class, we will work on the behaviors needed to successfully complete the KPETS assessment for dog and handler. Your dog should have received some basic manners and behaviors in order to take the class. Those would include: sit, down, stay, leave it, and wait for 30 seconds at the end of the leash. Also, good walking skills by handler and dog are imperative in order to succeed.
Cost: $100 $10 is donated to KPETS.
Please note: Completion of this class does not guarantee that you and your dog will pass the evaluation. In addition, Pat will not be able to evaluate your dog in the "Group Evaluation" step towards KPETS certification since he will be involved in your dog's training via this class.
































HELP LOCAL PETS IN NEED
Godfrey's is a collection point for gently used, unused, no longer needed canine items. We also donate out of code foods and treats. We peridocally send these items to local rescues that are grateful for the items;organizations include Leo's Helping Paws, Wolf Sanctuary of PA, Hillside SPCA, and more. We have a wooden box on our porch for your items. Let's fill it up!
































Review Past Events at Godfreys:
We apologize for not posting more of our current events here. We are typically so busy having so much fun at our events that we forget to take photos! These links will simply give you an idea of the fun we all have had in the past.
If you attend our events and take photos, please email them to us at info@godfreydogdom.com and we'll post here. We also post photos much more frequently on our Face Book page: Godfreys Dogdom.
"Howloween Trick or Treat Day" Oct. 2009
"My Funny Valentine" Celebration Day Feb. 2009
Note: We had tons of great events in 2008, too! We just didn't get them posted here.
Howl-o-ween Pawrade and Pawty 2007
Niki and Hughie's Canine Wedding - June 2007
2nd Annual Easter Egg and Bone Hunt 2007
"Perfect Pair" Photo Contest Winner - February 2007
Howl-o-ween Pawrade and Pawty 2006
"Blessing of the Animals" Celebration Oct. 2006
"Everybody's Birthday Pawty Aug. 2006"
"Dog Moms are Mothers, Too" Day 2006
1st Annual Easter Egg and Bone Hunt 2006
John Grogan, Author: Book Signing Event - "Marley & Me", Dec. 2005
Howl-o-ween Pawrade and Pawty 2005
Jackson Godfrey's "Birthday Pawty" 2005
Godfrey's 1st Year Anniversary Celebration 2005
"Dog Dads are Fathers, Too" Day 2005
"Bark for Art" Fundraiser 2005
---
Home | What is dogdom? | Our Products | Our Services | Events | Our Story | Directions
Come visit our shop in the beautiful countryside of Berks County.
We're near the heart of Lancaster County and myriad antique shops,
so make a day of it! Directions to our shop.

Godfrey's
Phone: 610.777.5755
Toll Free Phone: 877-436-4366 (877-4-DOGDOM)
Fax: 610.777.5525
Email: info@godfreysdogdom.com
Address: 4267 New Holland Road, Mohnton PA 19540
Hours: Tues.-Fri. 10-6 Sat. 10-4 Sun. 11-4 Closed Mon.