3rd Annual "HOWL-O-WEEN PAWRADE & PAWTY - Oct. 28, 2006"
Wind, nor rain, or cool temperatures could dampen the spirits of our Howloween canines! Apporximately 24 canines came out with their humans for our festivities. Thanks to all those who braved the rather 'iffy' weather to give their dogs a fun outing at Godfrey's.
We started with our pawrade and costume juding contest. We'll tell you more about the winners when we post the photos. Humans and their dog partners played our own original 'Pin the Nose on Snoopy' game and Musical Hoops. We all had so much fun!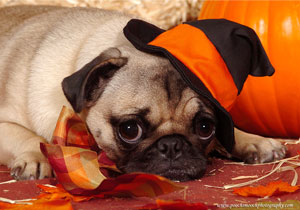 In lieu of an attendance fee, we asked each participant to consider donating to the "Pets in Need" Fund, a special fund to help animals in Berks County in need of medical care. This fund provides medical care for animals in life-threatening situations. Every year, the fun will make grants to help pets whose owners can't pay for emergency care, or to help defray the cost of emergency care when an animal is rescued by an individual or rescue group. The fund was created and endowed by Pamela Ely in December 2005 at the
Berks County Community Foundation. Pamela was at our event; folks stopped by to talk to Pam and learn more about the fund. And thanks to Sharon Forte, we had a wonderful Hershey's gift basket to auction off to also raise money for the fund. All in all, we raised $142.00 for the Pets in Need Fund.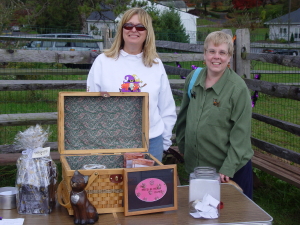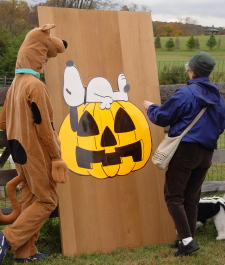 Barb Emmett with Pamela Ely from the Pets in Need Fund Scooby Doo helping Eileen and Max, her dog, pin the tail on Snoopy!
Below are photos some of our winners and attendants!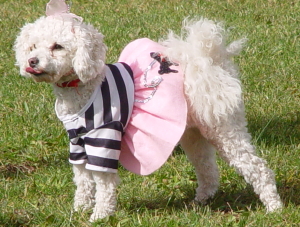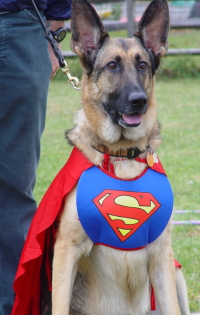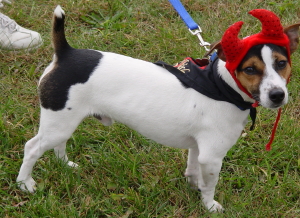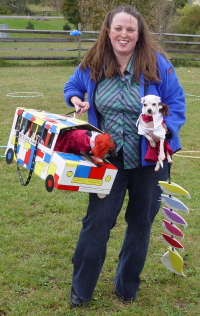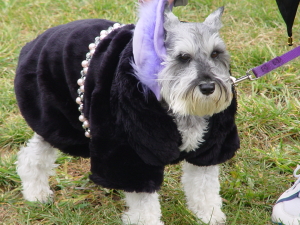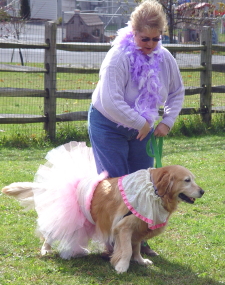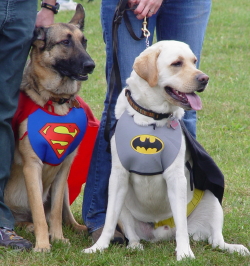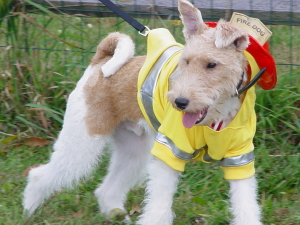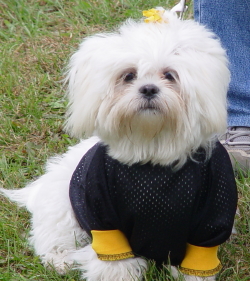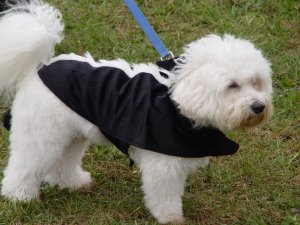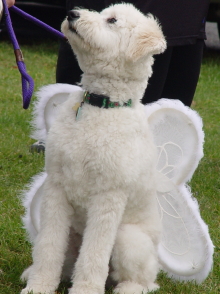 ---
Home | What is dogdom? | Our Products | Our Services | Events | Our Story | Directions
Come visit our shop in the beautiful countryside of Berks County.
We're near the heart of Lancaster County and myriad antique shops,
so make a day of it! Directions to our shop.

Godfrey's
Phone: 610.777.5755
Toll Free Phone: 877-436-4366 (877-4-DOGDOM)
Fax: 610.777.5525
Email: info@godfreysdogdom.com
Address: 4267 New Holland Road, Mohnton PA 19540
Hours: Tues.-Fri. 10-6 Sat. 10-4 Sun. 11-4 Closed Mon.