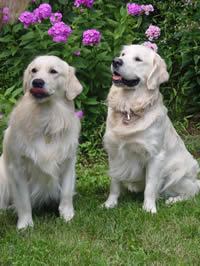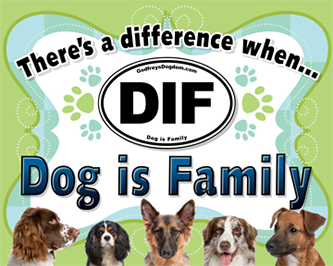 Check out TV show "Dog is Family" on local cable channel BCTV-Comcast Channel 15.
Barb Emmett, Proprietor of Godfrey's-Welcome to Dogdom, is the producer and host.
The next show will be on Friday, May 22, 2020 at 12noon.
Visit "DOG is Family TV" to view all past shows!
COVID-19 UPDATE 5-20-2020
To our Godfrey's Welcome To Dogdom family of friends and customers:
Be assured that we are closely following COVID-19 developments in PA. We are an "essential business." We believe in our hearts, and we heard it loud and clear from most all of you, that what we provide in foods, supplements, and treats is "life sustaining" for your beloved dogs and cats.
We want to be here to continue this; we can't even begin to imagine the impact if we can't.
Please know that we will absolutely follow the recommendations of our state and federal government for safety for you and for all of us. WE ARE OPEN OUR REGULAR HOURS FOR IN-STORE SHOPPING.
Reminders:
- We offer "COUNTRYSIDE PICKUP". Call us during regular
hours to process your order!
- Be cognizant of staying 6 ft away from others while in the
shop and on our grounds.
- Use our hand sanitizer and use our lavatory for hand
washing.
- We ask you to leave your dogs at home during this time.
- Our credit card machine can be used with you alone
handling your card.
- We are wiping down surfaces frequently!

Be safe. Be smart. Be Well! And hug your pups!
News & Chews:
KPETS Therapy Dog Registration: Next Orientation To Be Announced
KPETS Therapy Dog: Prep Classes On Going!
Innovative "Puppy Start Right Preschool™"- Rolling Enrollment, which means start whenever you're ready!
TRAINING: Positive Reinforcement Training, Dog Sports and Specialty Classes at Godfrey's
Orientation Sessions for "Basic Behaviors" Class: Saturdays at 11:15am! See next dates
Rolling Enrollment-Start the week you and your dog are ready! No waiting!
Specialty Group Classes-Postponed during COVID Scent Work, Clever Dog, AKC Rally Novice and
AKC Rally for Competition! NEW

"Like us" on Facebook for Special Godfrey's Discounts and Give Aways

Follow Me on Pinterest

Godfrey's - Welcome to Dogdom is a very special place where you and your dog can come to shop, train, relax and play.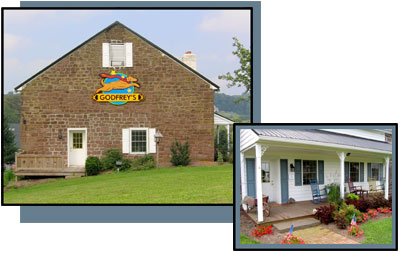 At Godfrey's, you'll find handcrafted creations, jewelry, artwork, apparel, toys, natural foods, gourmet treats, outdoor adventure gear, and many other delightful surprises for you and your dog, all creatively displayed in our "house" – just as they would be found in yours!
Our specialty is in identifying and stocking high quality foods, treats, and supplements and counseling pet parents in better ways to feed no matter what budget they might be on. We can help!
Our retail selection is strongly focused on: items made in the USA (many handcrafted by regional juried artists); international "Fair Trade" items; items that "give back" to animal causes, and items created with a strong sense of environmental responsibility. Our foods, treats, and supplements are second to none and our education and knowledge about our products will help you make better selections for your dog's life.
Come visit us…share dog stories, find that special gift for yourself or others, or enjoy the country view from one of the rocking chairs on the porch. Join our play groups and run and play with your dog in our safe, fenced dog parks.

Godfrey's is truly a celebration of dogs in our lives. We live and believe in a happy canine lifestyle, where dogs are truly members of the family. We embrace our responsibility to care for their minds, bodies and spirits in the absolute best way possible.
If you love dogs, you'll love Godfrey's…we're so much more than a canine store!
Keep barking up the right tree...stay connected with us and other Godfrey's fans on Facebook!

"Like us" on Facebook for Godfrey's Discounts and Give Aways!
Home | What is dogdom? | Our Products | Our Services | Events | Our Story | Directions
Come visit our shop in the beautiful countryside of Berks County.
We're near the heart of Lancaster County and myriad antique shops,
so make a day of it! Directions to our shop.

Godfrey's
Phone: 610.777.5755
Toll Free Phone: 877-436-4366 (877-4-DOGDOM)
Fax: 610.777.5525
Email: info@godfreysdogdom.com
Address: 4267 New Holland Road, Mohnton PA 19540
Hours: Tues.-Fri. 10-6 Sat. 10-4 Sun. 11-4 Closed Mon.